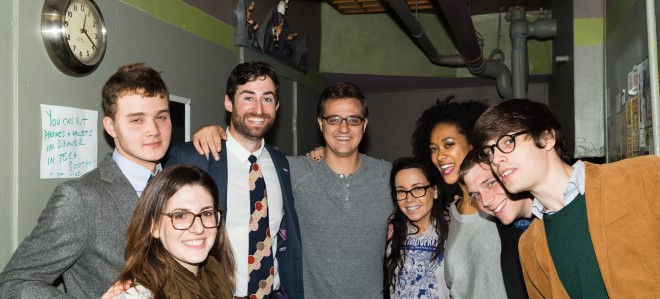 Photos by Jeremy van Eyck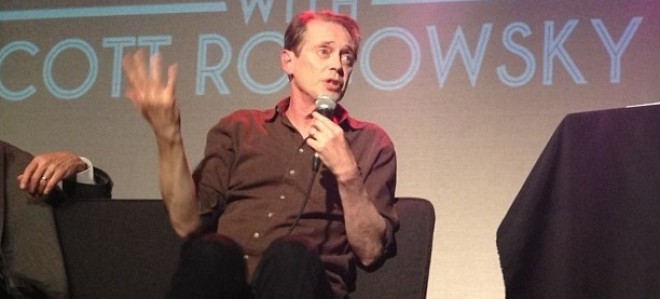 Ever experience something and think yourself, "That was the best, purest version of that experience I could have possibly experienced." Well we ...

Season 7 Finale with Jon Hamm now available on YouTube!
1

PUT IT IN THE BOOKS: Show 6.06 (Janeane Garofalo, Chris Hayes)
2
Show 5.03 with STEVE BUSCEMI now on YouTube
3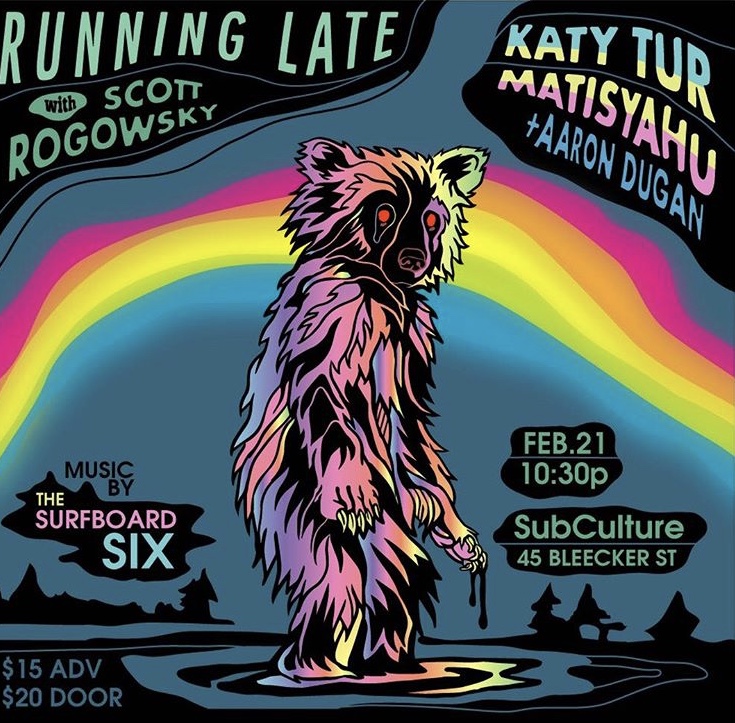 Art by @MyMetalHand aka Jeff T. Owens

NEW YEAR, NEW VENUE, SAME GREAT TASTE!
Our long, national nightmare of not having a Running Late Show to look forward to is over! On February 21, Scott is getting the band back together (literally, with the return of house band The Surfboard 6) plus a major dose of musical mojo with Grammy-nominated guest MATISYAHU slated to perform and MSNBC anchor KATY TUR taking her turn on the couch as the featured interview. Several music blogs have already picked up on the commonality running through these three – their love for the boys from Vermont. It will certainly be a most phishy evening at SubCulture, a gem of a venue located at 45 Bleecker Street (corner of Lafayette) where Running Late will be posted up for the foreseeable future.
ALSO NEW for Season 12 — a stand-up comedy pre-show appropriately called Running Early, hosted by sidekick to the stars Marty Rogowsky, featuring some of the funniest new talent in this great big city of ours. Arrive early to catch Colin Burgess, Carmen Lagala, and Alison Leiby light up the stage with their turns of phrase!
Doors at 10p, Running Early at 10:15p, Running Late at 10:30p. Tickets are just $15 in adv so GET 'EM NOW, kiddos!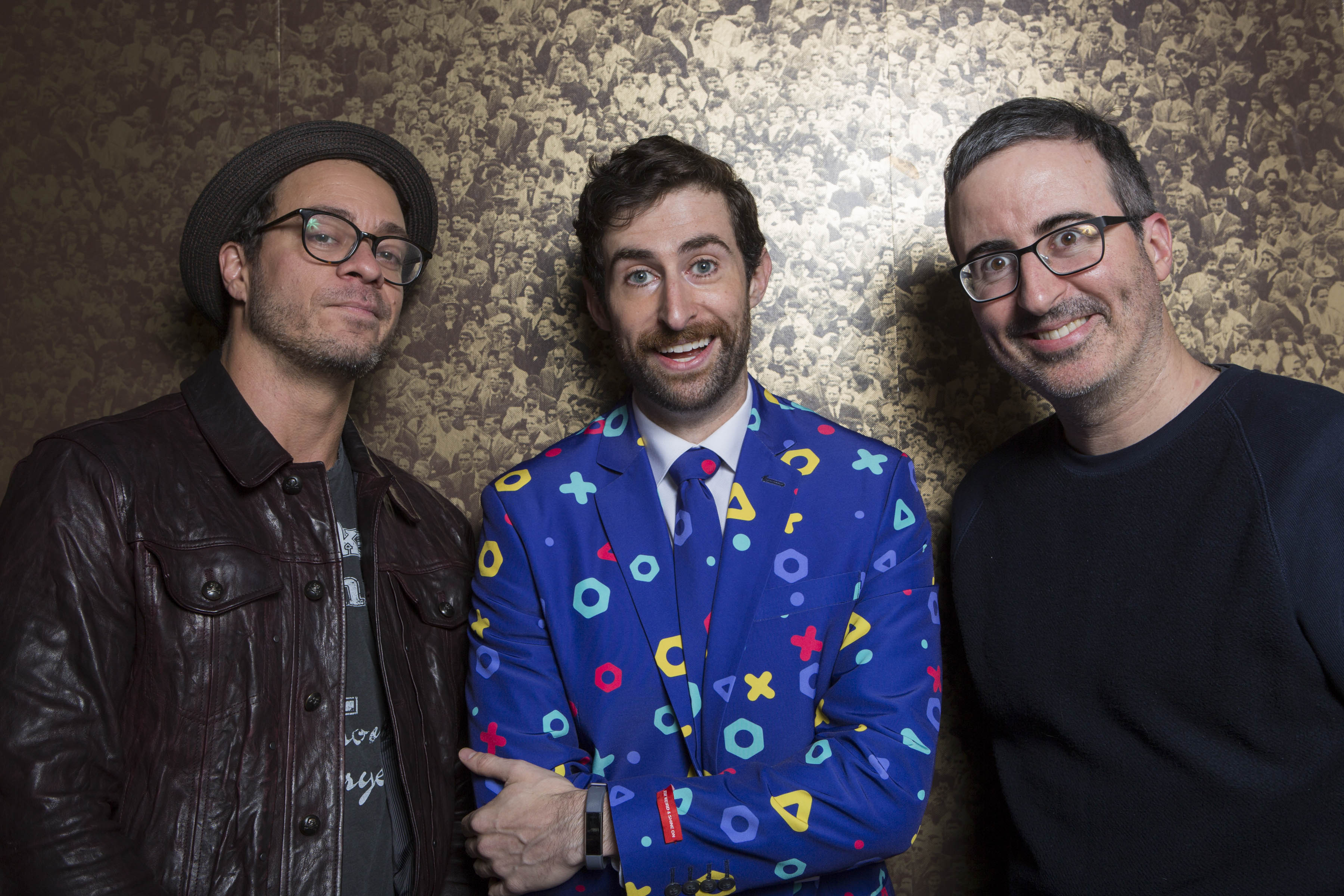 Photo by Seth Olenick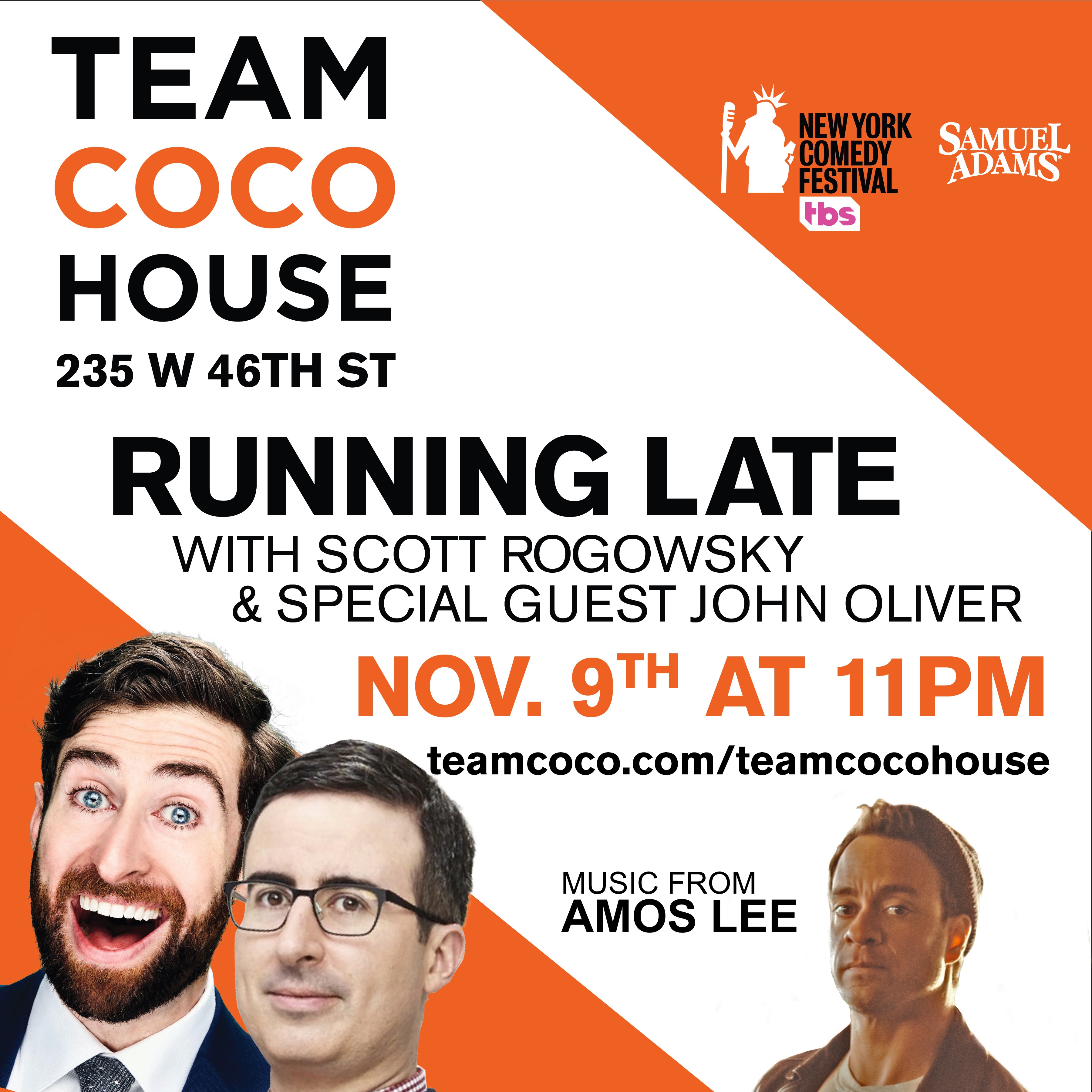 Acclaimed singer/songwriter Amos Lee has joined Friday night's show with John Oliver, which is now SOLD OUT! So, why am I even posting about this?? Who's even reading this???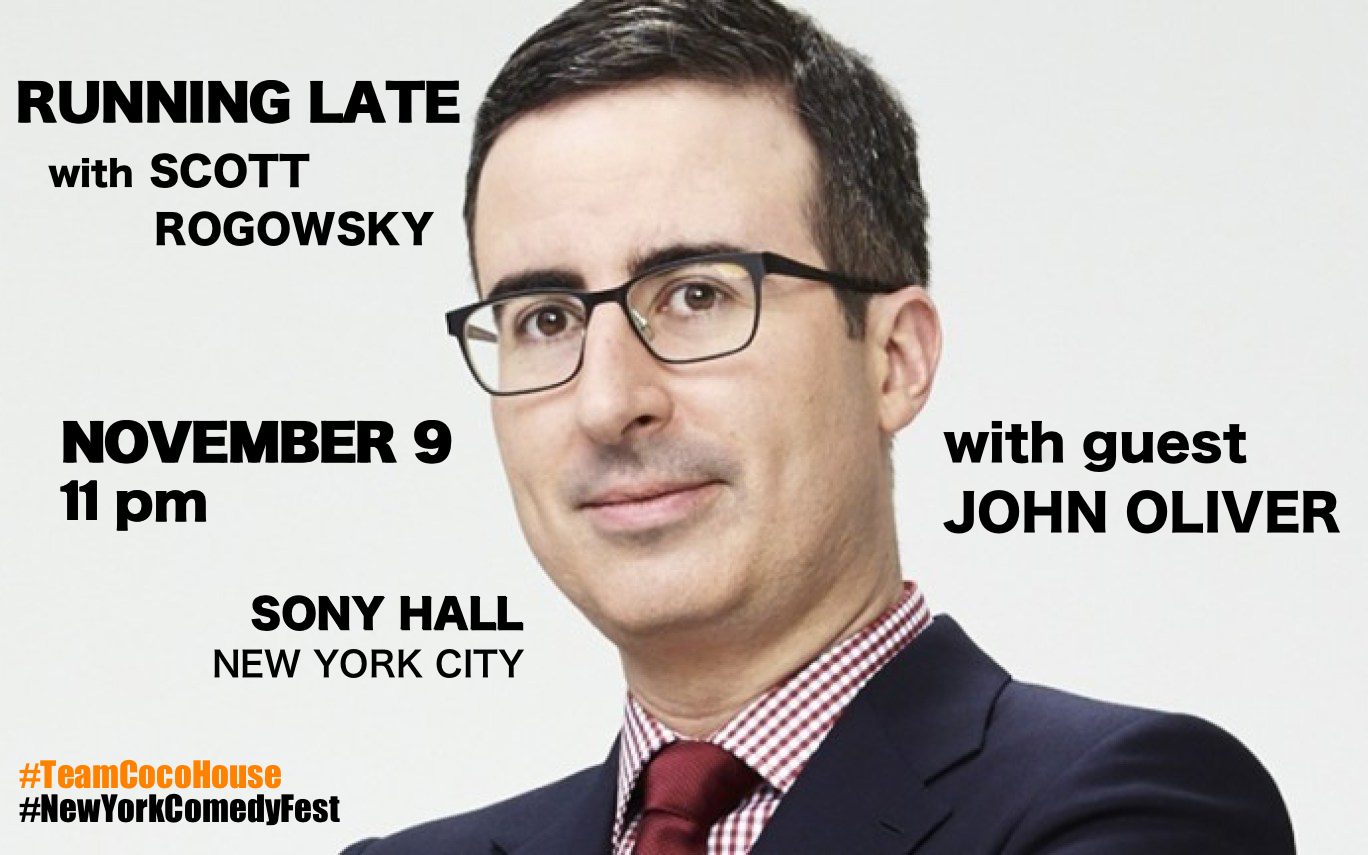 We are THRILLED to announce our return to the New York Comedy Festival, and this time it's PERSONAL! After spending nearly 1/3 of his life trying to book John Oliver, Scott has landed his white whale and will be welcoming the host of the Emmy Award-winning Last Week Tonight to the couch at Sony Hall on Friday, November 9, 11pm. More guests TBA so stay tuned, but in the meantime buy your tickets because this will surely sell out.