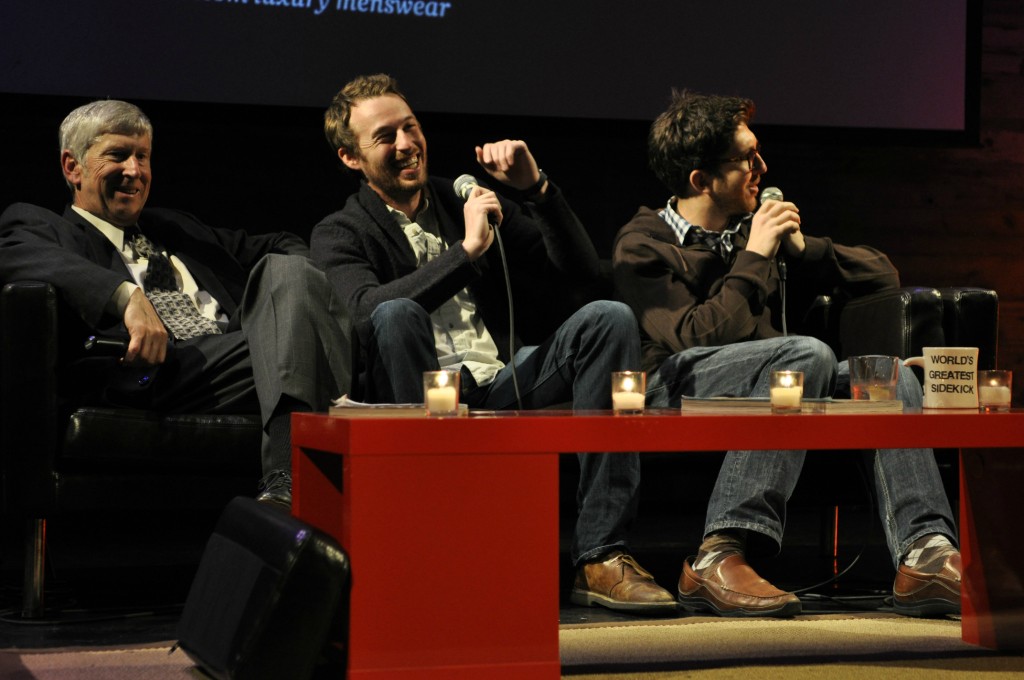 A reality star, a literary darling, a couple of Internet celebrities, a satirical hip-hop group, the brains behind The Onion's Amazon pilot, and a rising Canadian comedian come together to form our most electric, eclectic show yet!
CLICK TO SEE THE FULL GALLERY
of snapshots from Show 3.10 at Galapagos by photographer Ellie Zucker.
Some disappointing news, folks – Jon Glaser had to cancel his appearance on Thursday's show. We're working to reschedule him for May. In the meantime, we're replacing him with the guys behind the HOTTEST new Amazon pilot Onion News Empire: director Todd Strauss-Schulson and writers Will Graham and Dan Mirk. Go watch the pilot now! Give it a good review so it gets picked up for a full series! And then come to Galapagos this Thursday to hear the scandalous behind-the-scenes tell-all!