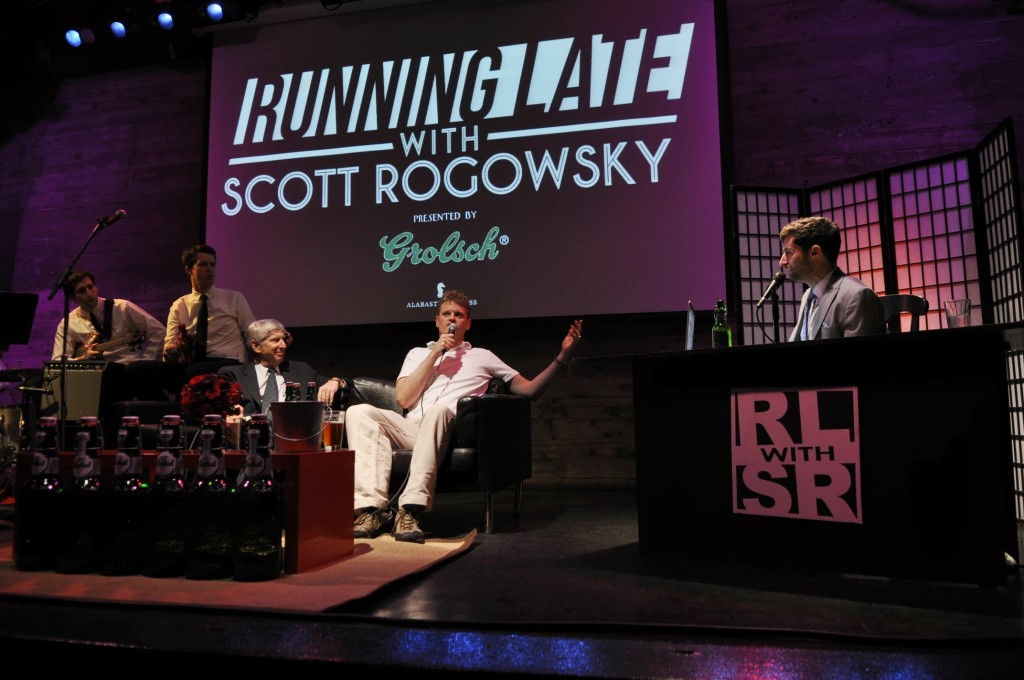 What started as Running Late with Marty Rogowsky (a Father's Day gift from Scott) morphed into Running Late with Scott BROgowsky thanks for the line-up of Tucker Max, Drew Magary, David Call and Dan Soder. This one earned us 8 new Facebook likes!
CLICK TO SEE THE FULL GALLERY
of snapshots from Show 3.13 at Galapagos by photographer Ellie Zucker.