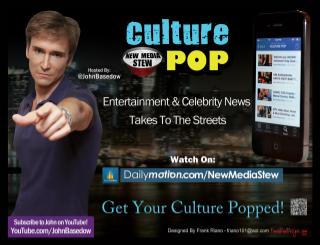 FOR SEPTEMBER 10th's SEASON 6 PREMIERE SHOW AT THE UCB THEATRE IN CHELSEA. TICKETS .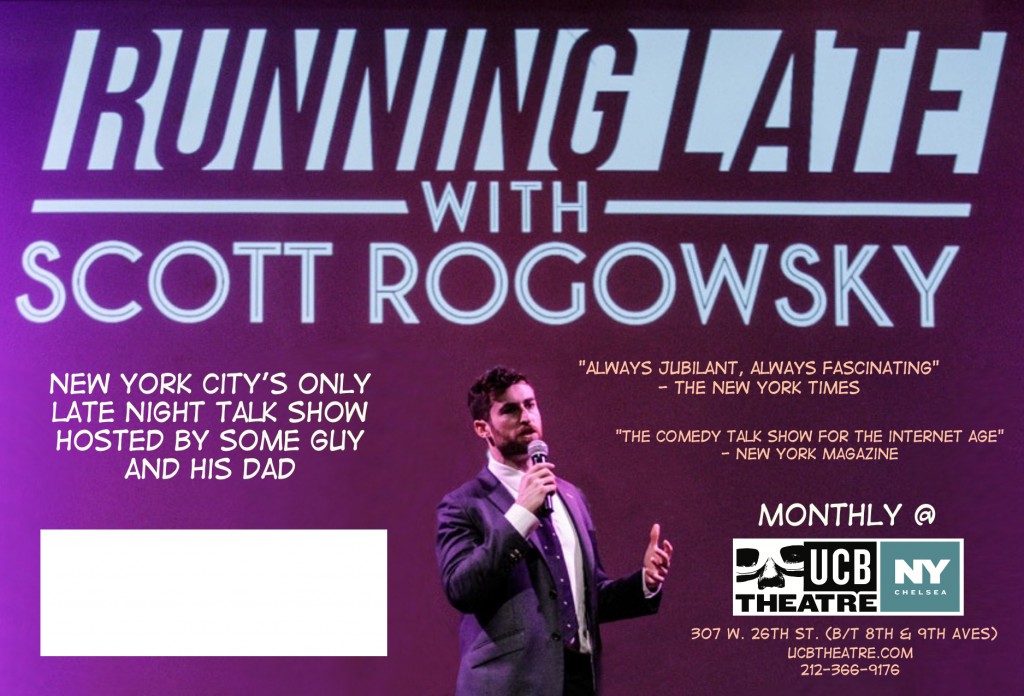 IT'S OFFICIAL! Running Late is returning to the storied UCB Theatre in Chelsea to kick off Season 6 on Wednesday, September 10th at 11pm. Tickets not available yet but STAY TOONED!

We're thrilled to announce that Season 5 of Running Late has been EXTENDED by one month, to July 16, when we'll be making our debut on the famed Upright Citizens Brigade Theatre in Chelsea! Scott will be making his first return to the Gristedes basement since September 2008 when 12 Angry Mascots premiered as a SPANK. No spanking this time. We're getting a shot at the big time, full-hour time slot, Wednesday night at 11pm, making this the first TRULY late-night Running Late, the way Hashem intended it.
Tickets are not yet available, nor do we have guests booked, so please don't call up the theatre and start bugging them with questions. We'll provide updates and ticket links as they come ready. Looking forward to celebrating our Season 5 Finale in what could very well be our future new home!