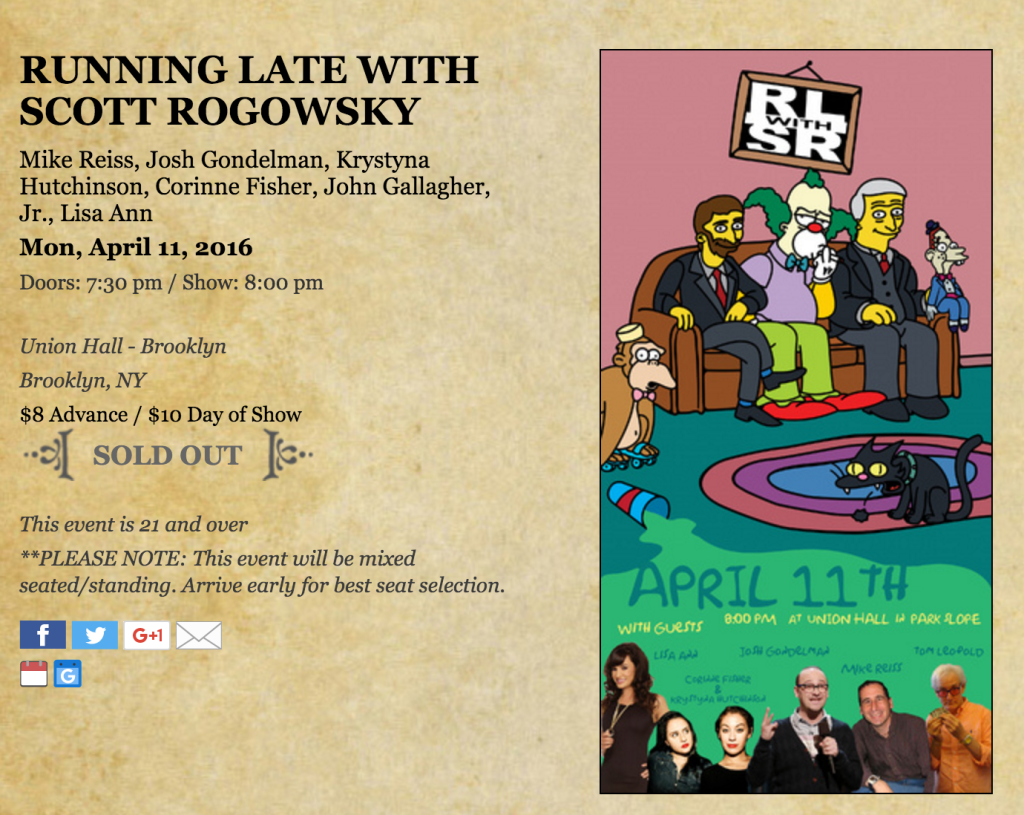 CLICK HERE FOR TIX, DEAR!
The hiatus is over! Running Late is returning! Opening Day of Season 9 is scheduled for Monday, April 11th at 8pm at Union Hall in Brooklyn with guests MIKE REISS (writer for The Simpsons), TOM LEOPOLD (writer for Seinfeld), CORINNE FISHER & KRYSTYNA HUTCHINSON (wildly popular Guys We F***ked podcast), and JOSH GONDELMAN (writer for Last Week Tonight). Tickets are $8 in advance, $10 at door.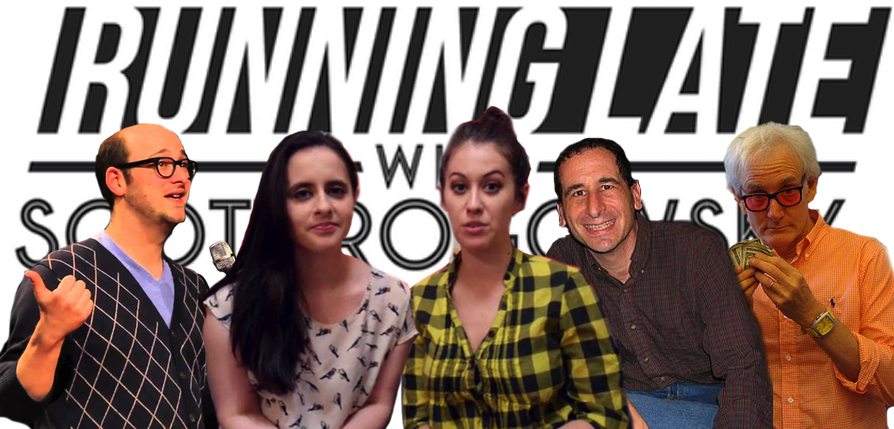 CLICK TO >> GET TICKETS <<
And what a happy old year it was for Running Late! From Morgan Spurlock, Jerry Springer, and Kevin Nealon to Robert Klein and Amy Sedaris and Mo Rocca to Paul Dano, Jon Benjamin, and EMMY AWARD WINNER Jon Hamm, it was the most star-studded, action-packed year on record. There is a scientific consensus that if Running Late's level of A-list heat and critical buzz continues to rise, New York City is at risk of drowning in tears of laughter. In an effort to head off what is certain climactic catastrophe, Running Late will be cooling its heels for the first few months of 2016, but check back for updates as the show will return in April with NEW GUESTS, NEW JOKES, and SAME OLD SIDEKICK MARTY a little bit grayer and slightly more crotchety.
HEALTH AND HAPPINESS TO ALL MY UNIQUE VISITORS!!!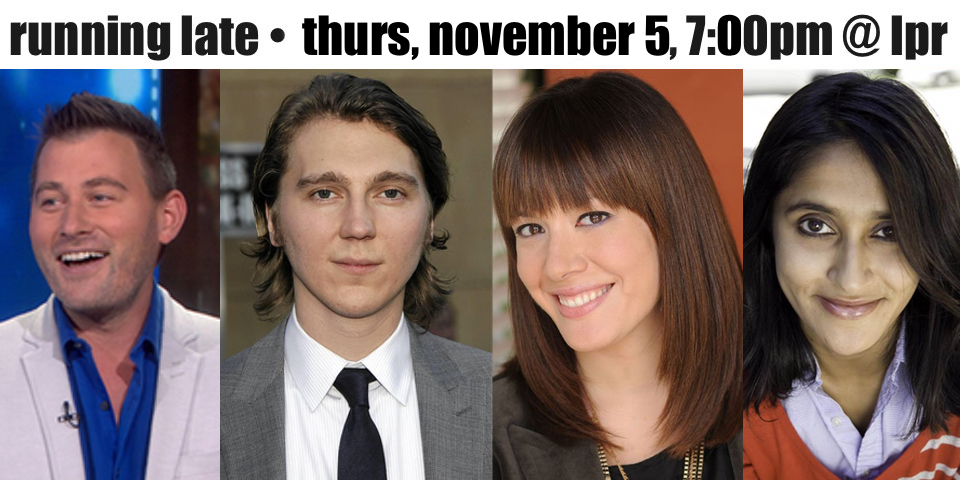 PAUL DANO + MICHELLE COLLINS + APARNA NANCHERLA + JOSH ZEPPS + LANDLADY at Le Poisson Rouge! Come get some!