That's me! I'm Scott! Writing headlines in the third person! I'm in therapy for this.
But no time for mental health – because there's a photo that's been circulating of a guy on a subway unabashedly reading a pornographic book… and the guy looks odddddly familiar..
.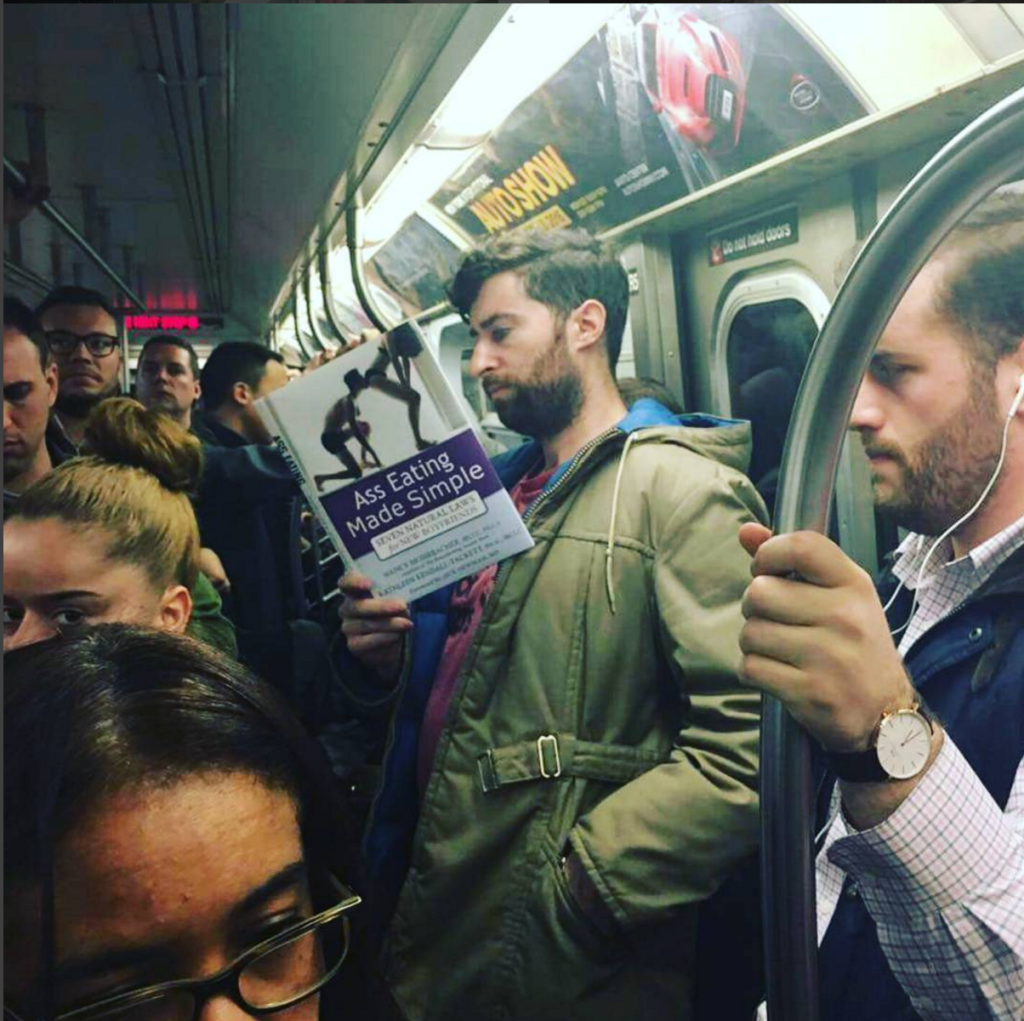 OH WAIT! DAT'S ME! Over 1.3 million views on Reddit, millions more on various instagram and meme sites… but what's it all about, you ask? Well do I have a video for YOU!
I made it for Playboy, and now it's ready to be enjoyed by those 18 and over everywhere. Will also be screening it at the season premiere of Running Late next Monday night, April 11th! GET YOUR TICKETS GADDAMIT!