Photos by Jeremy van Eyck
Ever experience something and think yourself, "That was the best, purest version of that experience I could have possibly experienced." Well we ...
A couple months ago, Scott needed a roommate. So he did what comes naturally - produce a talk show his apartment, complete with a ...
PUT IT IN THE BOOKS: Show 6.06 (Janeane Garofalo, Chris Hayes)
1
Show 5.03 with STEVE BUSCEMI now on YouTube
2
Introducing ROOMING LATE with Scott Rogowsky
3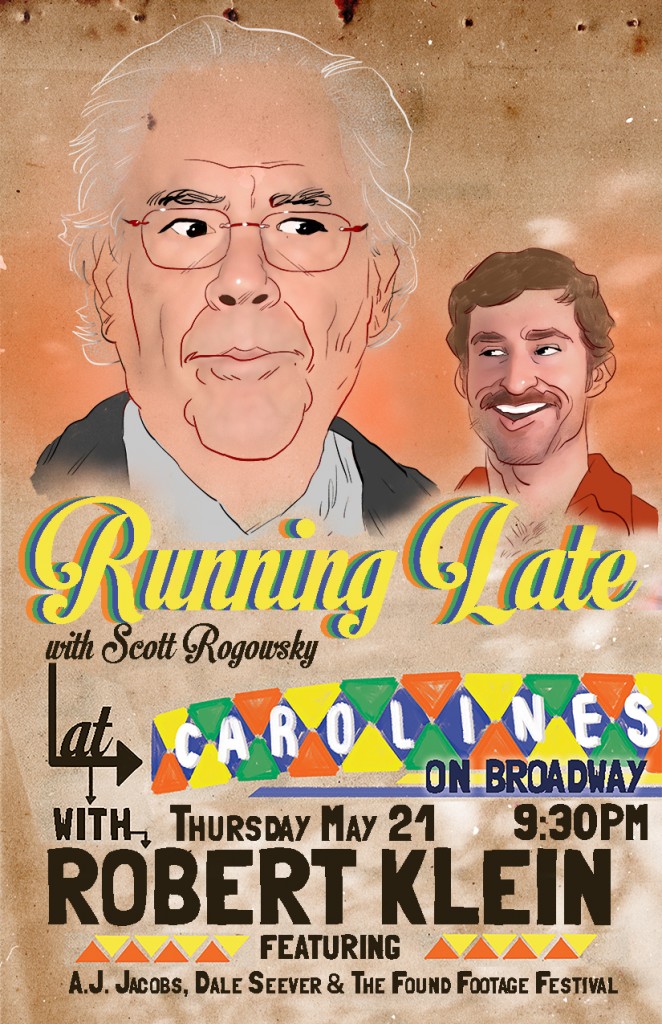 Poster by Joseph Karg
Meg Lewis of the Brooklyn-based design agency Ghostly Ferns has been nominated for Designer of the Year by some designer website thing! As one of the most prolific Running Late poster artists, she's got our vote – help a sister out and give her yours!
Relive the magic of the last Running Late show at Carolines that featured Amy Sedaris, Richard Kind, and Brian Stack – now available in full HD on YT with extra LOLs. Click for the playlist!