A couple months ago, Scott needed a roommate. So he did what comes naturally - produce a talk show his apartment, complete with a ...
OOOOH BABY BABY this was a wild one! With Andy Blitz, Jon Glaser, and Brian McCann teaming up for a mini quasi ...
PUT IT IN THE BOOKS — Show 5.03 with STEVE BUSCEMI
1
Introducing ROOMING LATE with Scott Rogowsky
2
Show 5.02 with CONAN WRITERS REUNION now available on YouTube!
3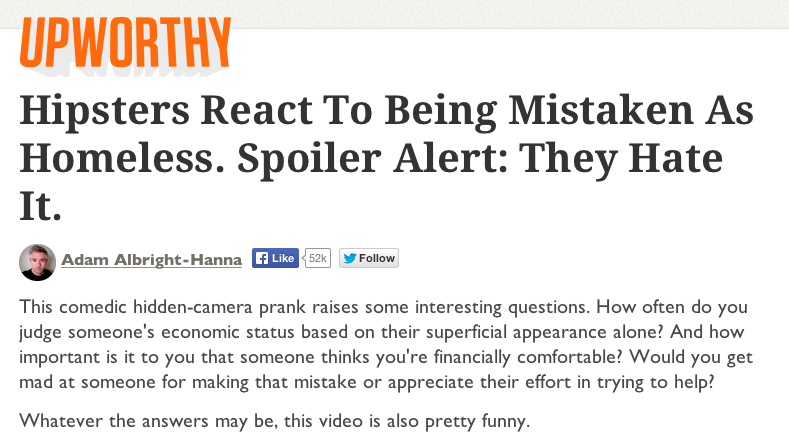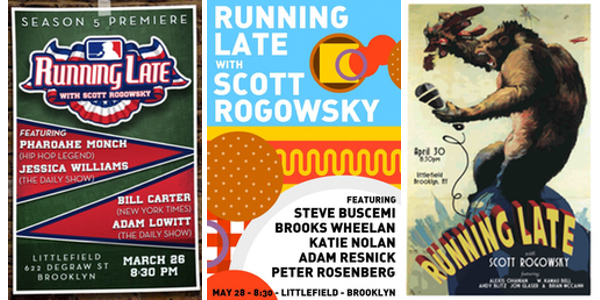 With Season 5 fully wrapped, vacuum-sealed, and mothballed for posterity, thought it high time to revisit the fine posters created for this limited run of shows. We'll be back in full force come September, with shows twice-a-month at Littlefield at UCB Chelsea – plus a special engagement at the 92Y with Dr. Katz! – but in the meantime why not scroll through and marvel at the graphical prowess of Scott's poorly paid army of illustrators? And maybe hit them up for some better-paid commissions of your own?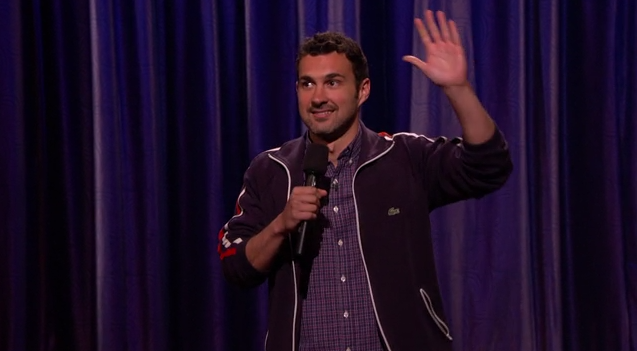 MARK NORMAND (Show 4.03) – the Running Late fan favorite made his second Conan appearance on Wednesday night and can be seen delivering a full 22 minutes of comedy on Comedy Central's Half Hour later tonight! STILL not enough Normand for our taste!
STEVE BUSCEMI (Show 5.03) – the final episodes of his AOL Original series Park Bench have just been released, featuring Tom McCarthy, Julian Schnabel, Method Man, Michael K. Williams, and fellow Running Late alum Jessica Williams
MEIKA HOLLENDER (Show 5.02) – her website has launched! And what's that site again? SustainCondoms.com! You can now buy your own sustainable, fair-trade, vegan, non-GMO, cruelty-free, jimmy hats.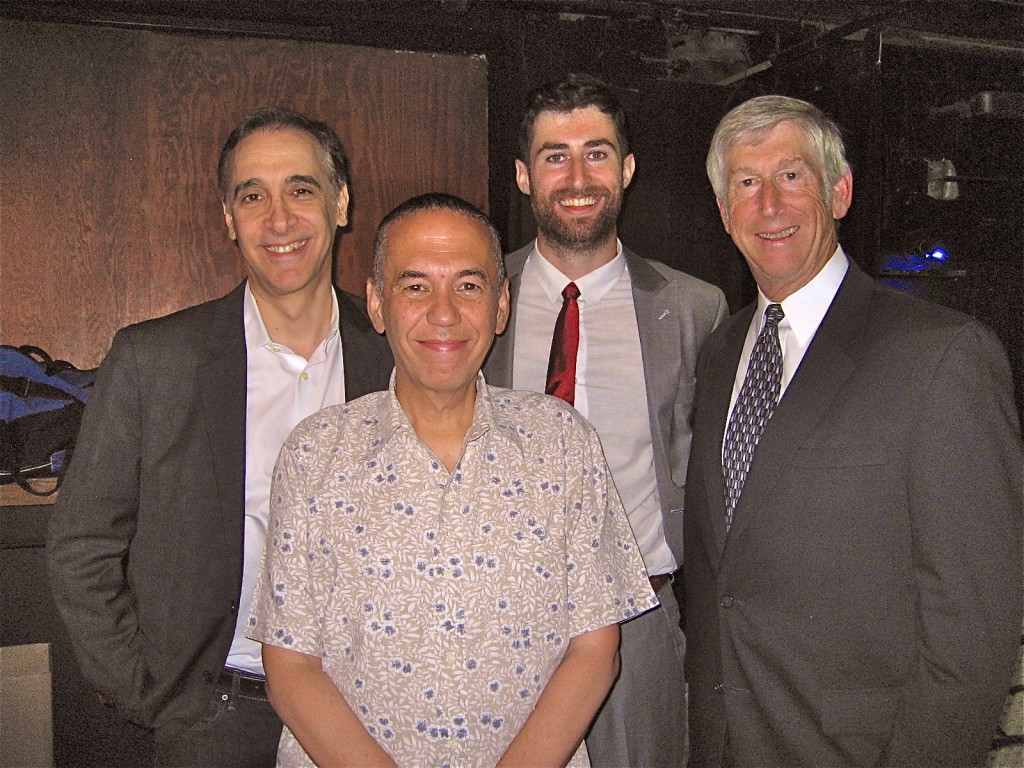 Last show of the summer! First show at the UCB Theatre! Second show with Gilbert, Sasheer, and Sam! First show with Milhiser and Gilbert's podcast partner Frank! Pictures taken by audience members and Running Late boosters Andrea Simmons and Bella Zinca — CLICK TO SEE 'EM