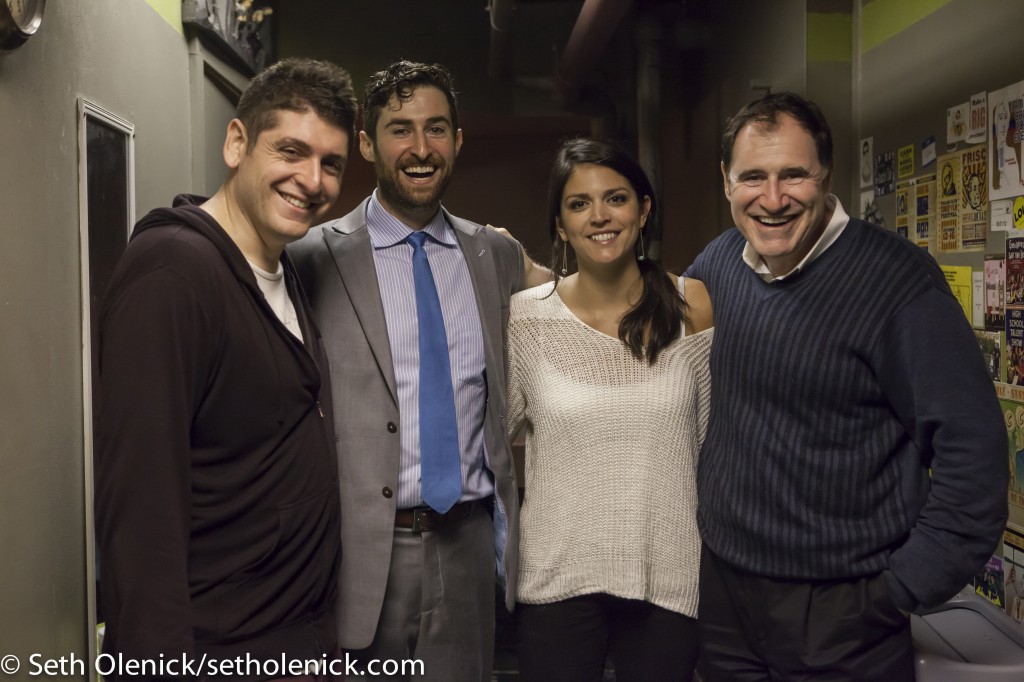 CLICK RIGHT HERE
to see the full gallery of photos by Seth Olenick!
Just when you thought you were caught up on your Running Late shows, BOOM, another one drops. This one was a scorcher, featuring two of Scott's personal comedy favorites Michael Showalter and Todd Barry, plus a couple of special live performances by the wonderful Andrew Rose Gregory and his Color Red Band. There's also a bit of good ol' fashioned zaniness when Scott's 7-year-old niece, Madison, makes her first appearance on the show, more monotony from a returning Marty, and piss-your-pants-funny stand-up from Danny Jolles!
With all the downtime this past week resulting from Shitstorm Sandy, the Running Late editors had a chance to catch up on their delinquent editing duties. Now you can watch all three October shows in their entirety on the YouTube!
Show 2.04 featuring Rob Burnett
Show 2.05 featuring Kevin Allison
Show 2.06 featuring David Javerbaum