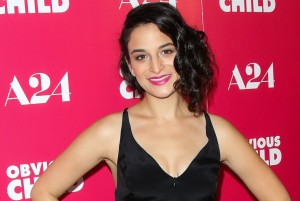 JENNY SLATE (Show 1.02) – the featured guest on the second-ever Running Late show back in November 2011 is starring in this summer's biggest indie comedy hit, Obvious Child, which you can still catch at the Angelika Film Center and at select theatres across the country. Fellow friend of the show David Cross has a role in the film as well, playing a total creep!
JOE MANDE (Show 1.01, Show 5.01) – the stand-up guest on the very FIRST Running Late show back in OCTOBER 2011 has two very important initiatives that are live at the moment: 1) his Kickstarter to raise $1,000,000 to host a podcast, and 2) his custom-designed #KochBoys t-shirts which can be yours for $20. Give Joe your money.
MARK MALKOFF (Show 3.07) – the viral filmmaker and comedian is now a podcast host, having launched the terrific Carson Podcast a few months ago. His guest this week is fellow Running Late luminary Regis Philbin. Subscribe to Mark's podcast for free!