CLICK HERE FOR TIX, DEAR!
The hiatus is over! Running Late is returning! Opening Day of Season 9 is scheduled for Monday, April 11th at 8pm at Union Hall in Brooklyn with guests MIKE REISS (writer for The Simpsons), TOM LEOPOLD (writer for Seinfeld), CORINNE FISHER & KRYSTYNA HUTCHINSON (wildly popular Guys We F***ked podcast), and JOSH GONDELMAN (writer for Last Week Tonight). Tickets are $8 in advance, $10 at door.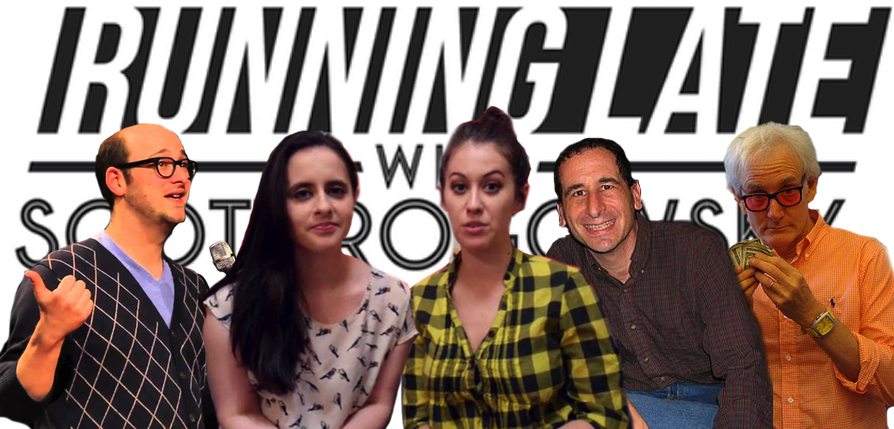 CLICK TO >> GET TICKETS <<
The crowds are gathered in Rome; billions the world over are waiting with bated breath. It all comes down to this… THE FINAL RUNNING LATE SHOW AT THE PEOPLES IMPROV THEATER!
Thurs, March 14, 9:30pm featuring
HARI & ASHOK KONDABOLU (Untitled Kondabolu Brothers Podcast)

TRIESTE KELLY DUNN (Cinemax's Banshee)

MARK MALKOFF (My Damn Channel)

JOSH GONDELMAN (@SeinfeldToday)

Plus a special unannounced appearance by
LEVI MACDOUGALL (Important Things with Demetri Martin)

If you've never been to The PIT, you better go to this show, because after tomorrow you'll never have another occasion to go there again!