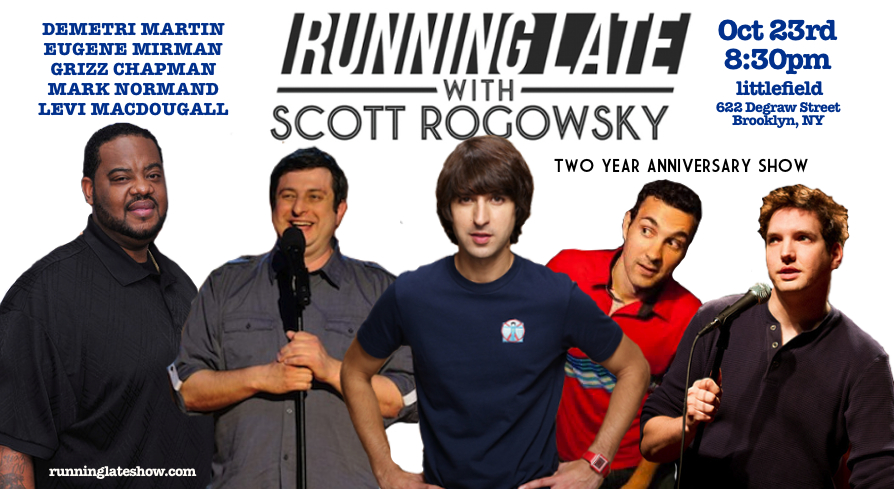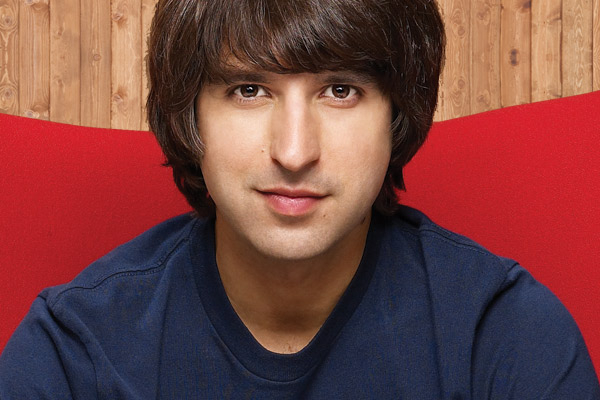 Yes! It's the TWO YEAR ANNIVERSARY of Running Late so of course we're breaking out the big guns. Demetri joins GRIZZ CHAPMAN (30 Rock), LEVI MACDOUGALL, and MARK NORMAND! So don't just stand there at your standing desk – buy tickets!
The crowds are gathered in Rome; billions the world over are waiting with bated breath. It all comes down to this… THE FINAL RUNNING LATE SHOW AT THE PEOPLES IMPROV THEATER!
Thurs, March 14, 9:30pm featuring
HARI & ASHOK KONDABOLU (Untitled Kondabolu Brothers Podcast)

TRIESTE KELLY DUNN (Cinemax's Banshee)

MARK MALKOFF (My Damn Channel)

JOSH GONDELMAN (@SeinfeldToday)

Plus a special unannounced appearance by
LEVI MACDOUGALL (Important Things with Demetri Martin)

If you've never been to The PIT, you better go to this show, because after tomorrow you'll never have another occasion to go there again!