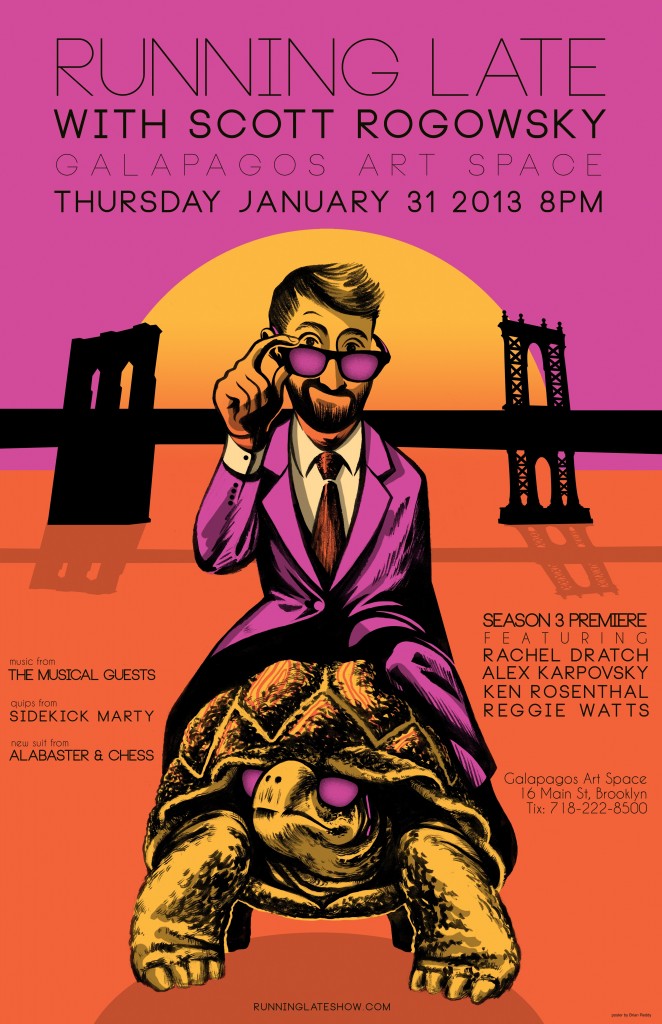 The brains behind the RL logo took a crack at poster design and came up aces. Connect with Brian Reddy on LinkedIn and tell him you're a fan.
New year, new season, new venue for Running Late — SAME GREAT TASTE! Join Scott, Marty and the Musical Guests on Thursday, January 31 at 8pm at Galapagos Art Space for the Season 3 Premiere featuring:

RACHEL DRATCH (SNL, Girl Walks Into a Bar…)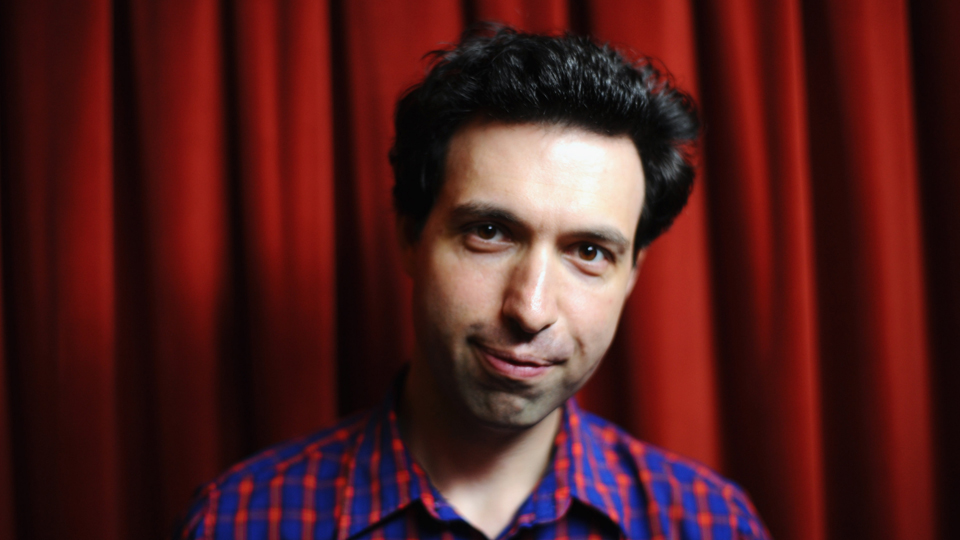 ALEX KARPOVSKY (HBO's Girls, Red Flag, Rubberneck)
Get your tickets right here where the text is blue!