A milestone was reached this morning as our YouTube Channel received its 1,000,000th visitor! In a little less than three years, over one million people have viewed Running Late's videos. Pretty cool!

The attention on our latest Gym Desserts video is what's putting us over the edge. Look – even some TV show-type thing called RightThisMinute included it in their round-up of viral vids: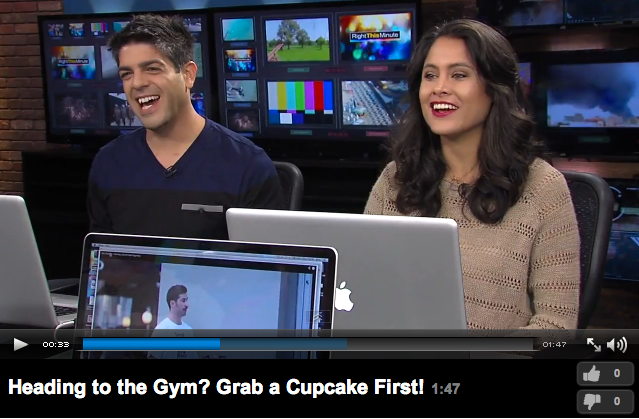 If you've been one of our 1,000,000 viewers – THANKS FOR WATCHING! Now we've got our sights set on  1,020,589!