With all the downtime this past week resulting from Shitstorm Sandy, the Running Late editors had a chance to catch up on their delinquent editing duties. Now you can watch all three October shows in their entirety on the YouTube!
Show 2.04 featuring Rob Burnett
Show 2.05 featuring Kevin Allison
Show 2.06 featuring David Javerbaum
Oh boy, Oberto! Running Late is helping to kick off the PIT's 1st Annual Sketchfest tonight at 9:30pm! It's Scott's sketchiest show yet, featuring members of HARVARD SAILING TEAM, ELEPHANT LARRY, and KEVIN ALLISON from legendary sketch troupe The State.
Tickets are $8, or buy the $45 festival pass and get into every show all weekend long. GET YER BUTT OVER THERE!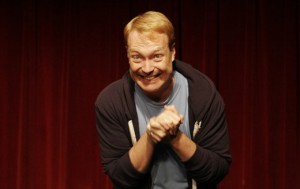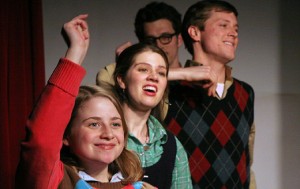 KEVIN ALLISON                                                          CLAYTON EARLY & SARA TAYLOR
(The State, RISK! podcast)                                           (Harvard Sailing Team)
GEOFF HAGGERTY & JEFF SOLOMON          JAMIE LEE
(Elephant Larry)                                                          (Conan, Last Comic Standing)