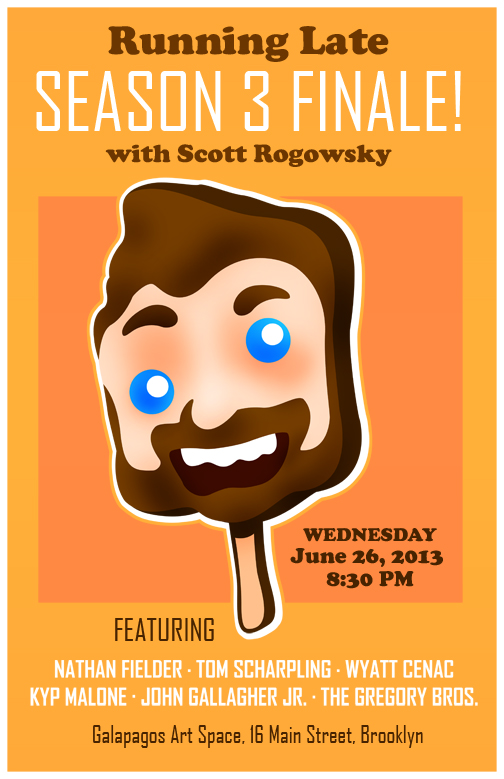 poster by Brian Reddy
Calling all Friends of Tom! After four years of emails and e-travails, Scott is ecstatic to announce that Tom Scharpling will be appearing as his guest on this slam dunk of a Season Finale, next Wednesday at 8:30pm. Tickets are going fast, and now they'll be going even faster!
Hosts of WFMU's long-running radio show Seven Second Delay ANDY BRECKMAN and KEN FREEDMAN discuss the origins of the show, the development of the station, and their proud celebrity feuds.